Fibc Jumbo Bag Big Bag Fabric Cutting Machine
Send email to us
Product Detail
Product Tags
Description
We have been engaged in the manufacture, supply, and export of FIBC Cutting with Spout Cutting Machine. The offered fabric cutting machine is a heavy and robust machine framework, used for the accurate cutting of materials. Our offered cutting machine is microprocessor-based system, which is provided with a multi-feature control panel. The offered cutting machine saves space and manpower usage.
Our CSJ- 1400 ,CSJ- 2200 and CSJ-2400 are reliable and efficient machines designed to produce FIBC (Jumbo Bags) panels of preset cut length with possibilities of profile cuts customized to client requirements.
The computer control system of the automatic cloth cutting machine for jumbo bags adopts the world advanced AC servo control technology to drive the spindle motor, which has the characteristics of large torque, high efficiency, high speed stability and low noise. The design of operation panel is diversified, which can meet the matching requirements of different customers. The system adopts Chinese structural design, which is convenient for installation and maintenance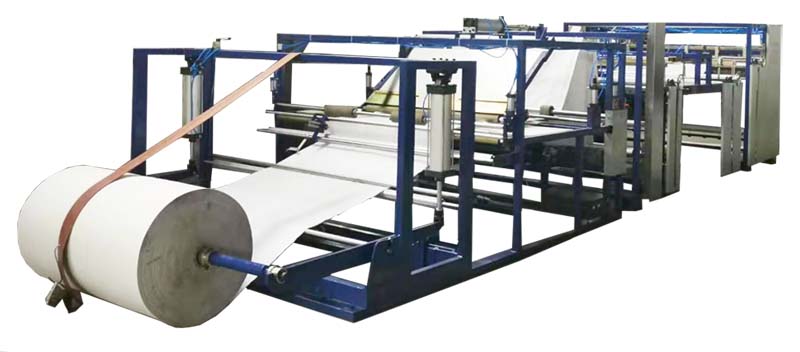 Features
1. PLC central control system. Color man-machine interface, which make date-setting, display, recording more clear and accurate, Easier operation.
2. Hydraulic automatic jumbo-fabric roll feeding&EPC unit, stable, simple and easy in operation.
3. Equipped import servo control system for precise and fast cutting.
4. Equipped with high quality alloy steel holistic cutter, which have the advantages like non-distortion good heat preservation, and Long use-life.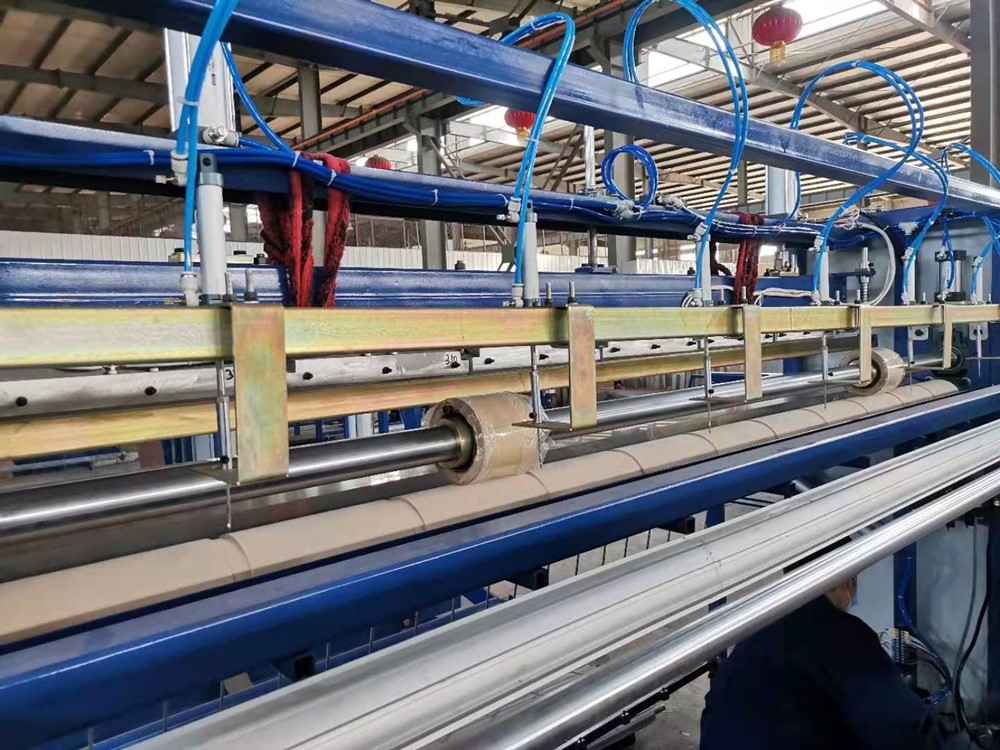 Main Technical Parameters
Model

CSJ-2200

Cutting Width

Max.2200mm

Cutting Length

500—10000mm

"X"Hole

300-500mm

"O"Hole

300-550mm

Cutting precision

±5mm

Production Speed

10-20Pcs/min(Fabric cutting)

10-15Pcs/min("X"Hole or "O"Hole)

Total installed capacity

10KW

Voltage

380V 3phase 50Hz

Compressed air

6Kg/cm²

Weight of machine

1500kg

Overall dimension

 

8000*2500*1800mm

(Length*Width*High)

 
Standard CSJ-2200 automatic fabric cutting machine
1. Automatic jumbo fabric roll feeding
2. Accurate millimeter photoelectric rectification;
3.punching unit for "O"Hole (the commonly used size of cutter is 300 mm to 500 mm, choose one at a time);
4. punching unit for "+"Hole (the common specification of aluminum round knife is 300 mm to 550 mm, choose one at a time);
5 Cut the cross and draw a circle mark at the same time;
6. Device for preventing the left and right position deviation of crosscut and small circle, floating device and length adjusting device (multiple deviation correction);
7. Dotting device
8. The effective width of the hot cutting machine is 2.2m (the most commonly used machine)
9. Cutting method (cold cutting), mainly for coated fabric , high efficiency, non adhesion, environmental protection;
10. Automatic fabric collection function, a tray is placed below, three or four hundred pieces in a pile at a time, and forklift is used directly to save labor cost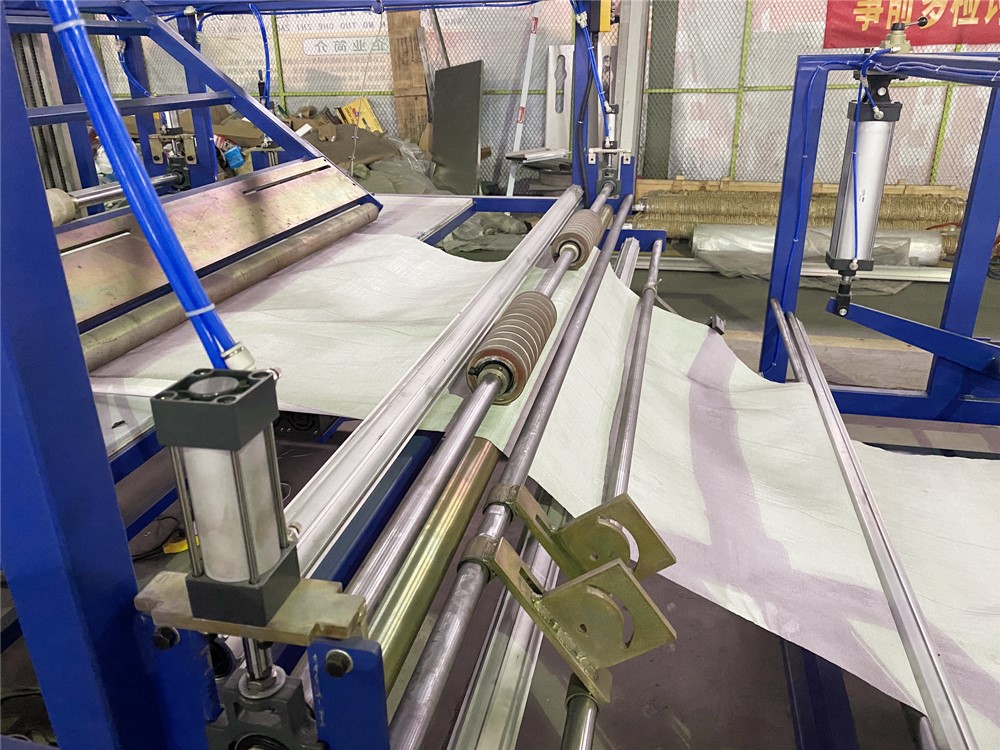 Applied to the different jumbo bag fabric cutting like, Jumbo bag lay-flat/double flat fabric, Jumbo bag single-layer fabric, Jumbo Bag bottom cover, top cover, top mouth fabric.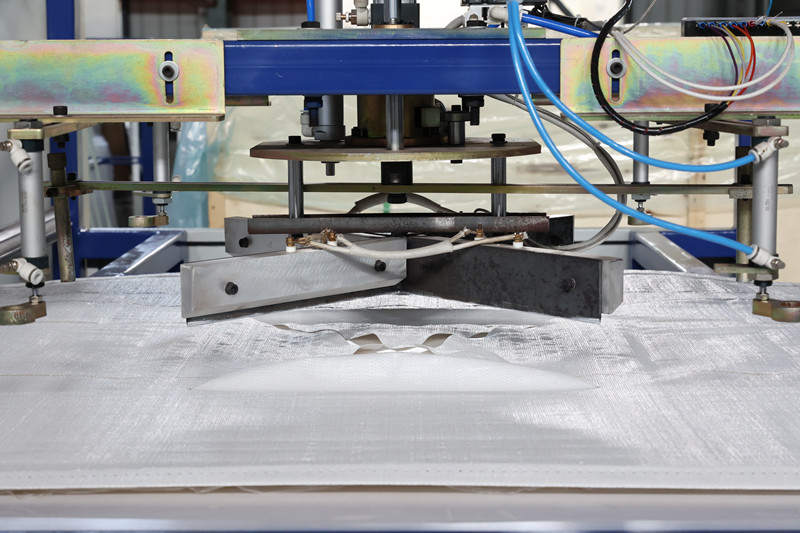 ---
Previous:
PP Woven Big Bags Baffle PE lining Bulk Polyethylene Liner FIBC Container Bags PE Liner waterproof 1000kg
---
Write your message here and send it to us