20ft 40ft Container Sea Dry Bulk Container Liner Bag
Send email to us
Product Detail
Product Tags
Description 
It is containerized transportation, compared with traditional woven bag packaging and ton bag transportation mode, it has the advantages of large unit capacity, easy loading and unloading, reduced labor, and no secondary pollution of goods.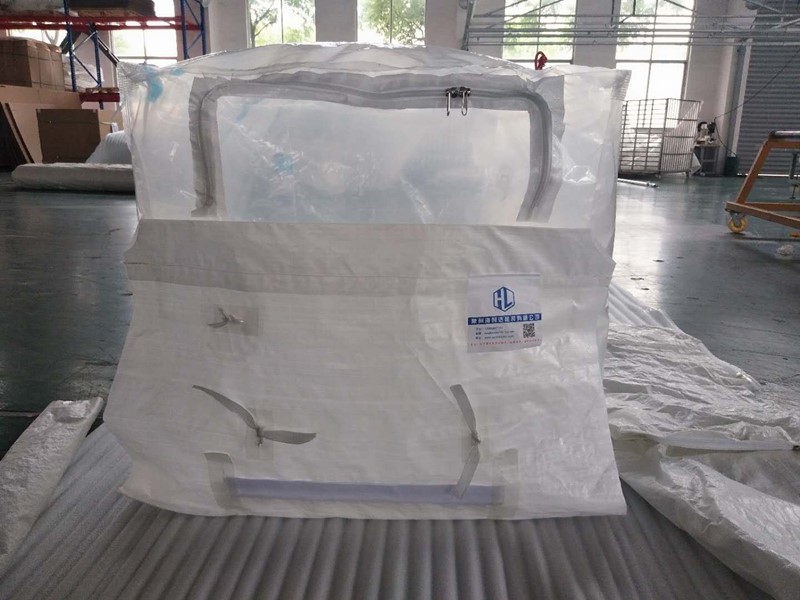 Model
The structure of the container liner bag is designed according to the goods loaded by the customer and the loading and unloading equipment used. According to the customer's loading and unloading method, it can be equipped with loading and unloading port (sleeve), zipper opening and other designs.
There are three kinds of materials for container production: PE film, PP/PE film woven cloth. PE film/PE woven fabric is mainly used for products with strict requirements for moisture protection.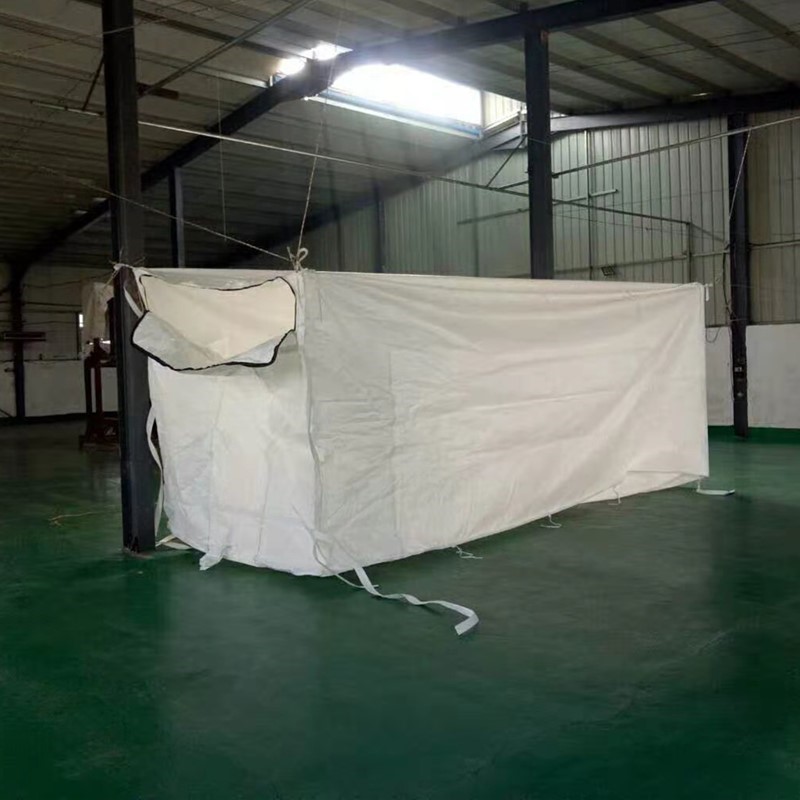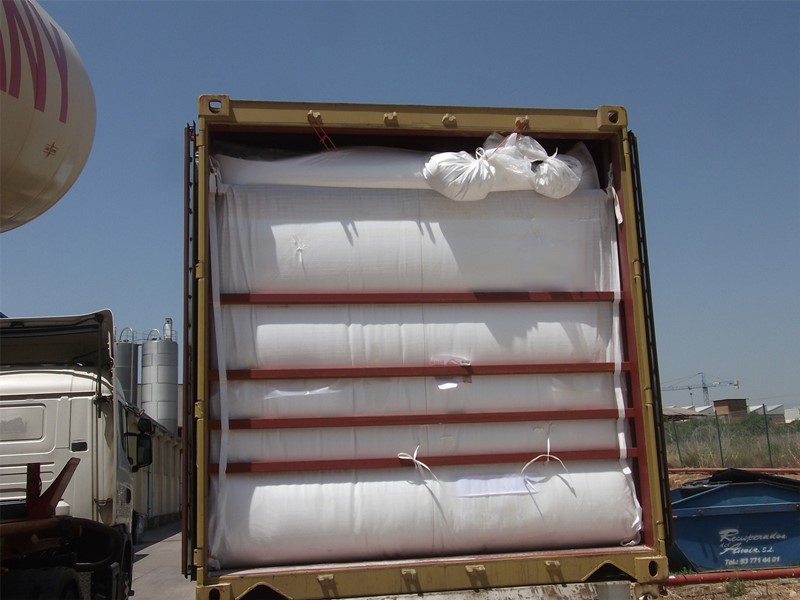 Specification
Container liner bag material composition:
Main material PE/PP woven cloth – 140gsm or according to customer requirements
PE film -0.10-0.15mm, or according to customer requirements
Feed port cylindrical inlet, with an air outlet, suitable for blowing with a blower
Rectangular feed port with zipper (extendable to open) for conveyor loading
The number of discharge ports, according to customer requirements
Baffle PP/PE woven cloth or PE film, according to customer requirements
Square steel 40x40x3x2420mm, 4/5/5/6, according to customer requirements.
Advantages 
Comparison of commonly used ton bags, container liner bag increase the loading capacity and reduce the packaging costs.

Simple and time-saving loading and unloading operations, a lot of reduced working hours and labor costs.

Completely sealed, transported directly from the factory to the customer's warehouse, can effectively avoid pollution.

Because PE film, PP cloth characteristics, so the container will not pollution, reduce the clean-up operation.

Widely used in powder and granular products, suitable for shipping, land transport, train transport and so on.
Application 
| | |
| --- | --- |
| Non-hazardous free-flowing products | Granular or powder bulk cargo |
| Cocoa powder | Aluminium powder |
| Flour | Fertilizer |
| Milk powder | Baking soda |
| Salt | Zinc powdr |
| Starch | Cleaner |
| Sugar | Titanium dioxide powder |
| Livestock feed | Mixed grain feed |
---
Previous:
Food Grade Baffle liner Big Bag
---
Write your message here and send it to us