The full-automatic hot cold cutting sewing and priting  machine for woven bags adopts unique technology. According to the cutting and sewing production process of woven bags, and according to today's rising labor cost and the original and backward production process, it is a professional one-stop full-automatic professional equipment designed to produce standard and orderly products. The production process is fully humanized. It can completely replace the heavy manual labor in the past.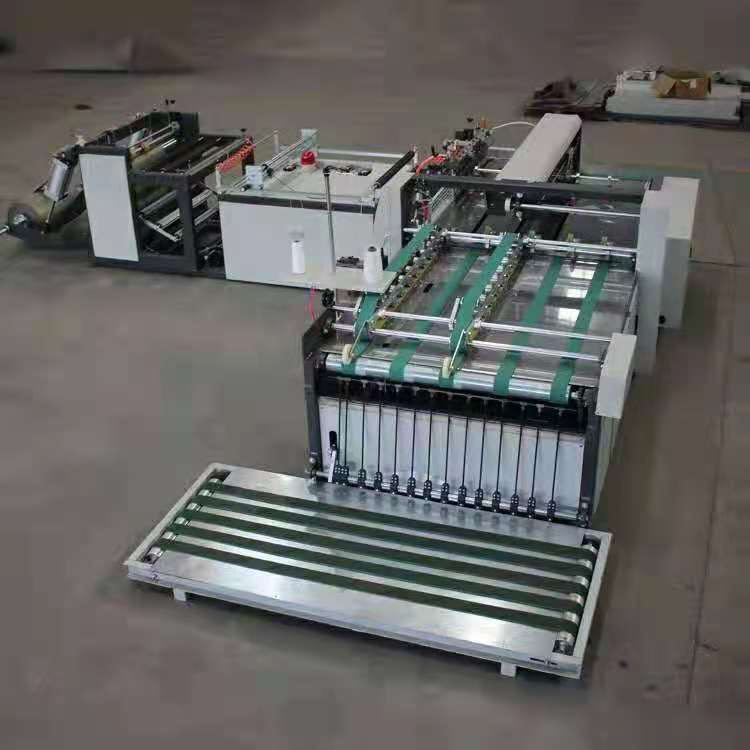 The process is divided into winding – cutting – edge holding – bottom sewing – Printing – bag collection.
The machine adopts servo motor to control the cutter, so that the cutting is more stable, more accurate and the incision is more flat. It is equipped with Shangpeng brand sewing machine head.
Product features:
■ automatically complete the fixed length thermal cutting, hemming, bottom sewing, thread breaking, printing, bag receiving and counting of woven bag barrel cloth, saving labor;
■ electric winding and automatic deviation correction;
■ PLC touch screen control, color man-machine interface, set data display record;
■ the printing adopts anilox stick and rubber roller to transfer ink and guide ink. The ink color is uniform and ink is saved. The printing handwriting is clear and smooth;
■ printing stick automatic tracking and separation, soft start and accurate color registration;
■ variable frequency speed regulation, automatic adjustment of slit printing;
■ automatic counting, bag stacking and fixed displacement;
■ it can be single cut, slit, slit, printing and receiving;
■ special specifications can be customized according to customer requirements
---
Post time: Aug-12-2022